Make every second of your life epic
A collaboration born In 2017, Roger Dubuis x Lamborghini Squadra Corse was a natural meeting of minds. Powered by raging mechanics, together with Lamborghini Squadra Corse creativity is unleashed to produce audacious timepieces born to race. Sharing the same values, this high-octane partnership blends the best of Italian aesthetic flair and performance with the ultimate in Swiss precision and mechanical instruments.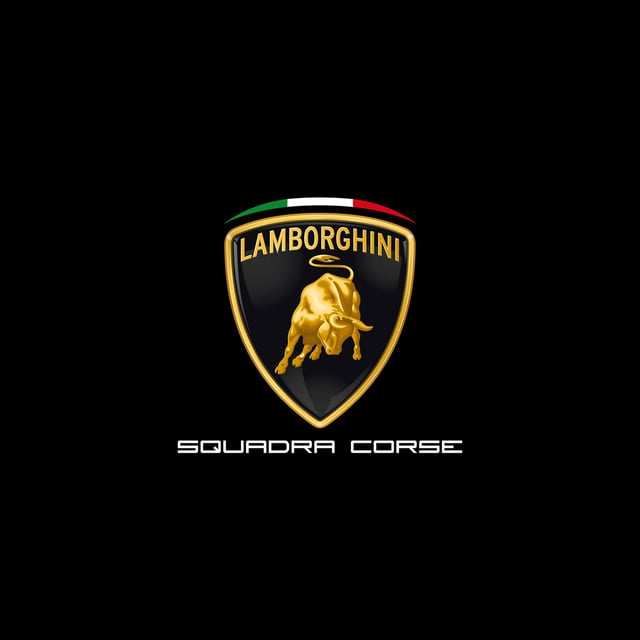 LAMBORGHINI SQUADRA CORSE
Lamborghini Squadra Corse is the name of Lamborghini's iconic motorsport's department. With a flair for charismatic lines and superlative technical engineering, all the Lamborghini supercars that compete in the most prestigious championships around the world are designed and produced in-house by Squadra Corse.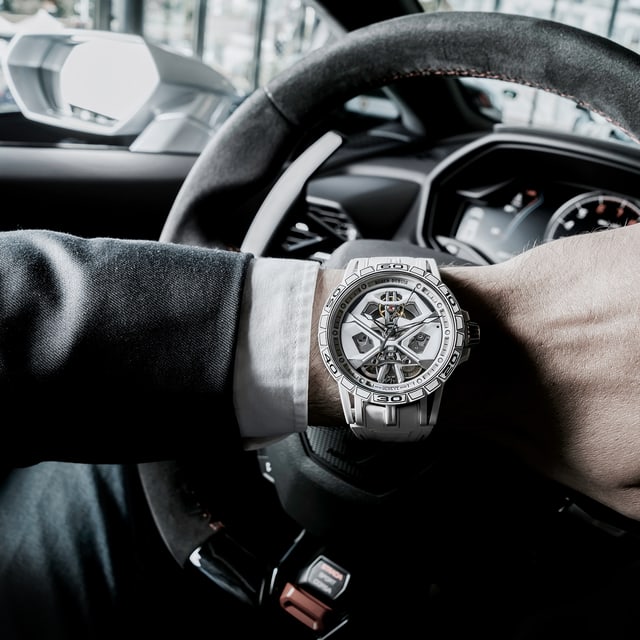 POWERED BY RAGING MECHANICS
Having produced several patents, world premieres, and one-off timepieces, Roger Dubuis x Lamborghini Squadra Corse creations combine noble, high-technology materials with cutting-edge performance. Though distinguished by extreme quality and horological craftsmanship, all our designs are underpinned by standout aesthetics brimming with racing design codes that ensure instant recognition is matched by ultra-exclusivity and rarity.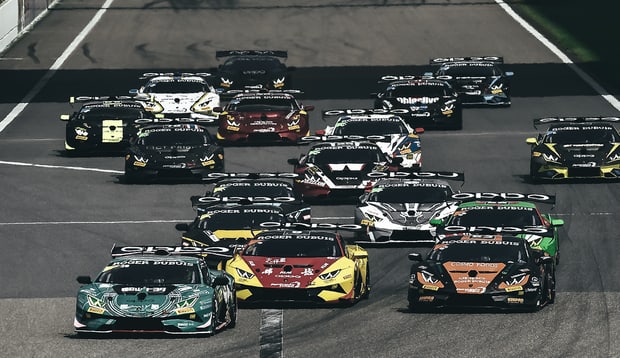 ROGER DUBUIS X SUPER TROFEO
We are proud sponsors of the Lamborghini Super Trofeo. Look out for us next time you're watching the drivers race each other to victory in this legendary competition. See you on the next lap.
Discover More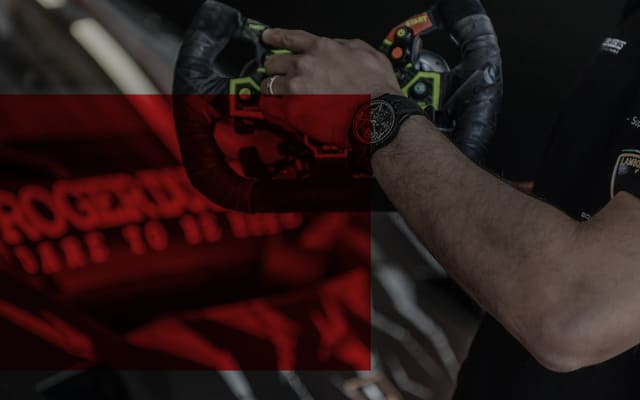 DISCOVER THE LAMBORGHINI SC WATCH SELECTION