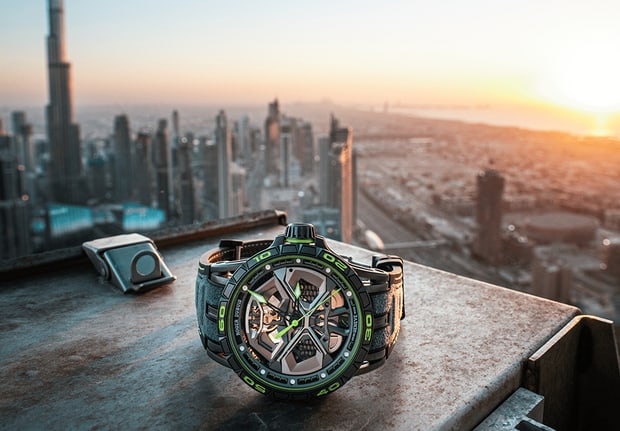 Hyper Horology requires high levels of craftmanship and personalized care
But Roger Dubuis' devotion goes beyond our masterpieces, and we dedicate the highest attention to their lucky owners as well.
To all members of our tribe living in the UAE, our Maison is glad to offer an exclusive White Gloves pick-up & delivery service.
When time comes for the regular maintenance of your timepiece, please contact our Dubai boutique. With no extra charge, we will arrange the pick-up of your Roger Dubuis, at the day and time that best suits you.