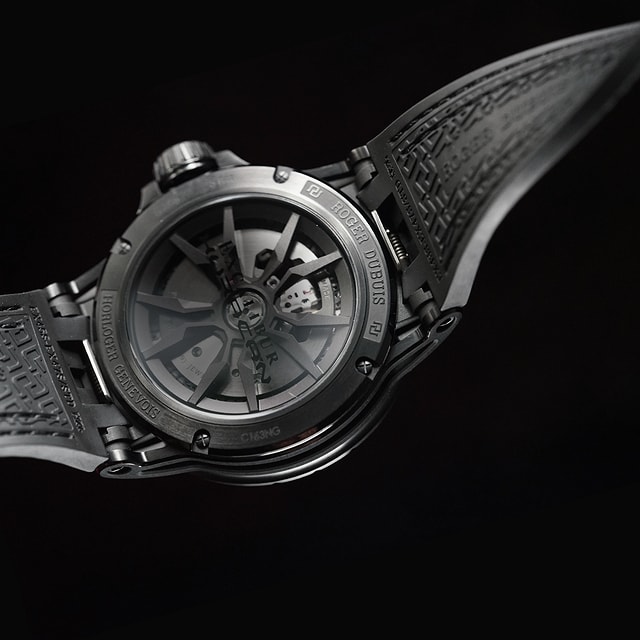 Rubber strap
These straps are less prone to scratching and dents but can tear or alter with use. Both salt and chlorine are corrosive elements which can damage materials such as rubber. Therefore we suggest you to rinse your watch every time after diving or snorkeling.
Roger Dubuis straps play a significant part in the unique pleasure of wearing a Roger Dubuis watch. Their ergonomics are carefully studied, while their robustness, reliability, comfort, and aesthetics are all inherent to the personality of the timepiece. For Excalibur Spider range with QRS (Quick Release System) on strap and buckle that enables changes in few seconds, you can choose to add an alternative strap for your watch at our Roger Dubuis Boutique, or directy online with our partner Rubber B.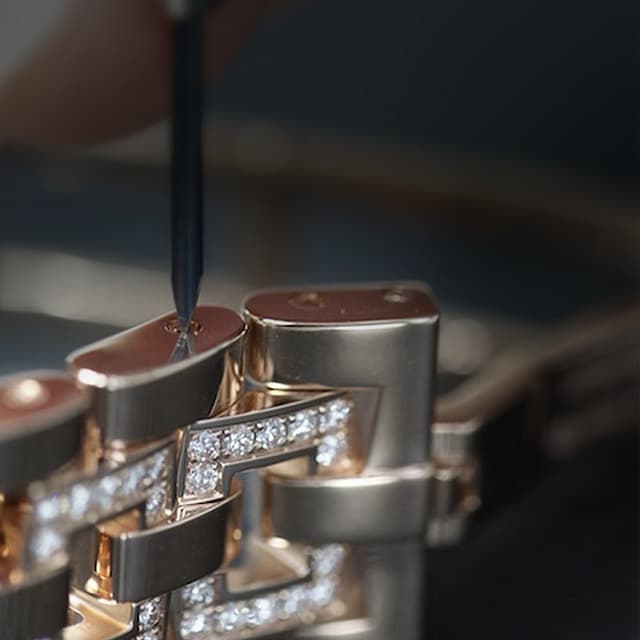 Metal bracelet
Steel is easily scratched whilst knocks may cause dents. Link attachments can work themselves loose over time. A gold bracelet is prone to scratches and dents that alter its appearance. For this reason, we suggest to store and wear watches and jewelry separately . We suggest you to use a soft brush with soapy water to clean up your metal bracelet. Do not use any chemical product to avoid damaging it.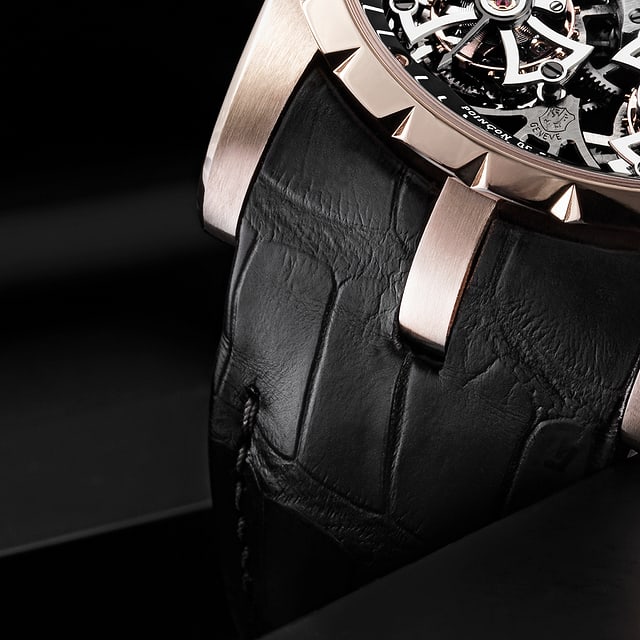 Alligator and leather strap
Leather is a natural living material. Contact with water or exposure to high humidity can deform or discolor it. Prolonged exposure to bright sunlight can damage its color and quality. Leather is a permeable material and therefore it can become stained by contact with cosmetics and oily substances. If the strap is deformed, do not put glue on it since it will damage the lug bars and lug screws. We suggest you to replace your leather strap after twelve months.