"Time is the most valuable currency that we have."
Great art doesn't just appear. It takes dedication, innovation and craftsmanship. As a renowned tattoo artist, Dr. Woo knows this all too well. That's why he's respected by those in the art circle, on the street, and beyond. Finding kinship with this disruptive soul, we stand with Dr. Woo, a man who dares to make his difference - just like us.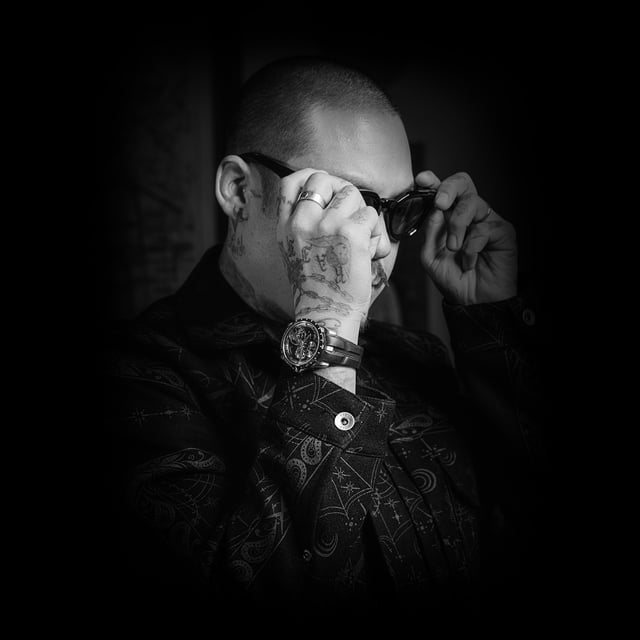 THE TATTOO WORLD'S FINEST
Brian Woo, known for his moniker Dr. Woo, creates hyper-realist needle designs that straddle the enviable line between alternative and mainstream. He has carved a name for himself in the tattoo industry with his signature style; minimalist, monochrome, single needle. Known for having an exceptionally steady hand, his flawless geometric shapes and ultra-fine lines have earned him a global following in the millions, designing for the biggest names in the world of celebrity and beyond.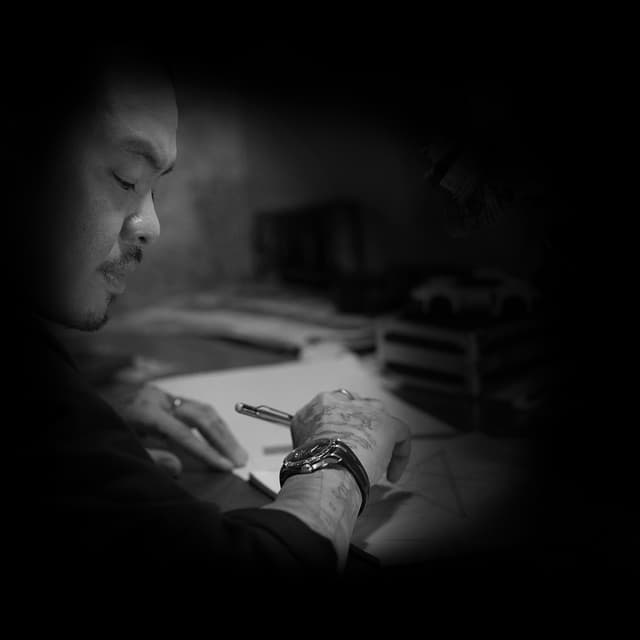 CO-CREATING THE FUTURE OF HYPER HOROLOGY TOGETHER
Both we and Dr. Woo seek out the unknown, finding ways to be pushed from our comfort zones. Generously opening the doors to his workshop to begin our long-term partnership together, not only has Dr. Woo shared his vision of the world and the creative processes that go with it, his interpretation of our iconic astral signature was eye-opening. Continuing to co-create the future of Hyper Horology alongside us, you can expect even bigger things to come next from this rule-breaking maverick.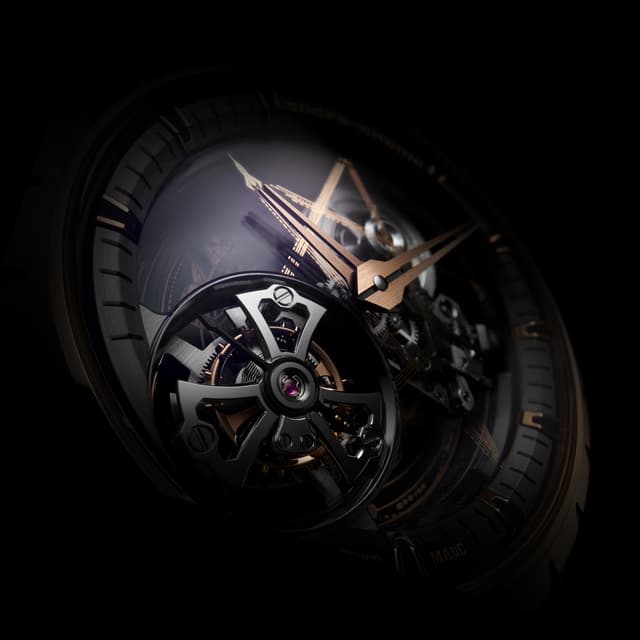 WHEN TWO WORLDS MERGE, AN ICON EMERGES
A special connection with the constellation drove many aspects of Dr. Woo's re-interpretation of the Excalibur Monotourbillon design. Acting as a guide throughout his life, the geometric codes and planets represent his mental cosmic map and his singular approach to needle art.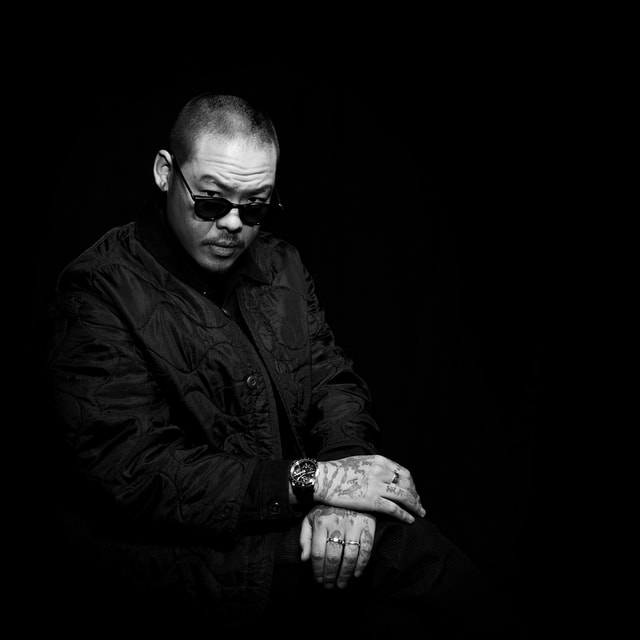 DR. WOO x HOROLOGY
Dr. Woo's appreciation of the artistry and skill needed in crafting Hyper Horology timepieces inspired him to create his own piece of art. Bringing his influences from the contemporary world, his detailed design utilises unique signs and symbols.