"THE TROUBLEMAKERS OF HAUTE HORLOGERIE"
Located in the heart of Geneva, our fully-integrated, independent Manufacture is what makes our technical and horological supremacy possible. Combining state-of-the-art technology with traditional craftsmanship and a daringly disruptive attitude, trust us when we say Roger Dubuis is the most exciting way to experience Hyper Horology.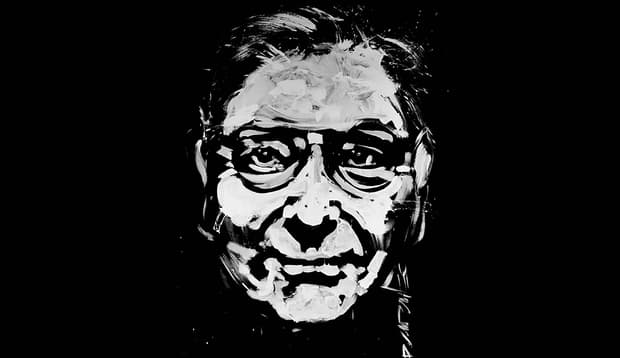 OUR HISTORY
Distinctive. Disruptive. Daring. We have been at the forefront of the contemporary watchmaking scene since 1995. We're obsessed with designing the future, fearless in our determination to challenge the rules of traditional watchmaking. Creativity, radical know-how and innovation is in our blood.
Learn More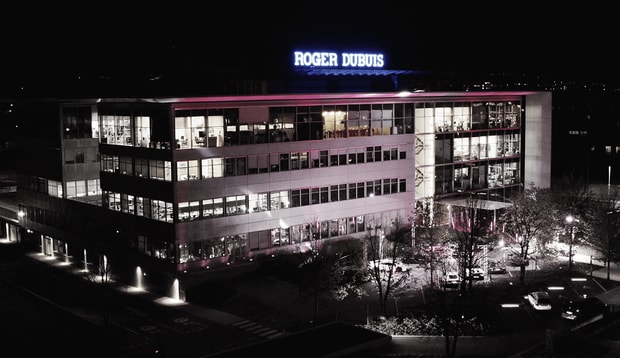 MANUFACTURE ROGER DUBUIS
Big, bold, excessive. It's all in our DNA. That's why we're at the forefront of innovative craftmanship and out-of-the-box thinking. Our in-house production is unrivalled in its mastery. We are impertinent. Excessive and extravagant. At Roger Dubuis, less is never more.
Learn More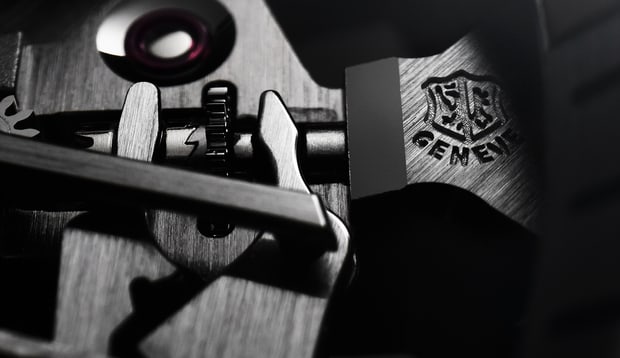 POINÇON DE GENÈVE
The Poinçon de Genève is one of the most demanding signatures in fine watchmaking. Just one timepiece requires 350 to 720 hours of intense craftsmanship to complete and only 24,000 of the 20 million watches produced in Switzerland each year have this hallmark of quality. Make no mistake: that's true exclusivity.
Learn More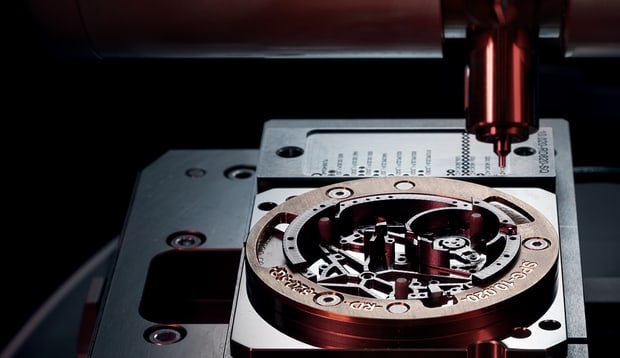 CONTEMPORARY ARCHITECTURAL CALIBRES
Our signature skeleton design shook the world of haute horlogerie when we unveiled it in 2005. Now, we regularly reinterpret our 100% mechanic calibres through fervid creativity and innovative materials. We have produced 40 in-house calibres in 25 years, and continue to create exclusive, ground-breaking calibres with every year that passes.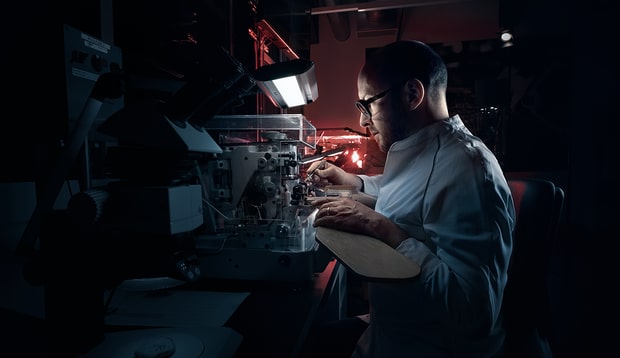 OUR COMMITMENTS
It is our Manufacture's duty to provide our clients with incredible creations that are not only exclusive and magnificent but also responsibly made in terms of ethical, social and environmental aspects.
Learn More