Certified member of the Responsible Jewelry Council
The Responsible Jewellery Council (RJC) is a non-profit organization founded in 2005.
Its mission is to promote responsible, ethical, social, and environmental practices with respect for Human Rights across the entire supply chain. This applies to jewelry and watchmaking, and more specifically to Gold, Silver, Platinum group metals, Diamonds and colored gemstones, from mining to retailing.
In this context, we apply the principles described in the Code of Practice in accordance with our Corporate Policy and our Supply Chain Policy, we publish our due diligence performance in our Annual Report.
Roger Dubuis is one of the 1200 RJC organization members and received its certification in 2014.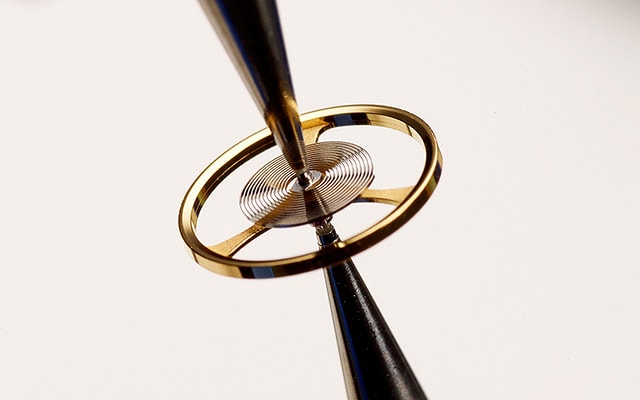 Committed to environmental and social responsability
Roger Dubuis has a long-standing commitment of doing business responsibly. It is this Manufacture's duty to provide our clients with incredible creations that are not only exclusive and magnificent but also responsibly made in terms of ethical, social and environmental aspects. We take responsibility for our corporate actions and integrate this into our way of working in order to merit the enduring trust of our clients and also to reach a higher level of competitiveness. By providing our employees with good working conditions, caring for our partners and the communities in which we live in as well as treating our planet's resources with respect, we will enjoy long-term success as a company.
A shared Code of Conduct
Roger Dubuis is committed to ensuring his honesty and integrity in the conduct of its business operations. That's why we ask suppliers to prove their commitment through a Code of Conduct which lists the rules that govern our business relationships. The relationship between the company and its partners (suppliers, contractors and strategic partners) is based on honest and mutually beneficial fair trade practices that have a positive impact on the quality of our products and services. As a member of the Richemont Group, we communicate through the Richemont Annual CSR Report.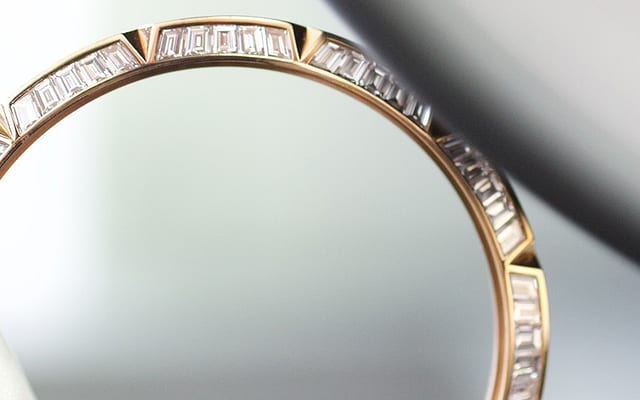 Roger Dubuis and the Kimberley Process Certification Scheme
The Kimberley Process is an international certification scheme for rough diamonds that aims to avoid the use of "blood diamonds / conflict" by rebel movements to finance their military activities. PK System certification is legally binding, due to its integration into the national legislation in some 80 countries producers, processors and traders, rough diamonds can not be traded between these countries without a Kimberley certificate issued by a government confirming that the diamonds are conflict free. Roger Dubuis gets its supplies only from partners who also respect the system to ensure the legitimacy of our diamonds.
Partnership with the IOSW
The ever-increasing demand for luxury watches translates into a growing demand for qualified craftsmen and women to service these products. To help meeting this demand, the Institute of Swiss Watchmaking was founded in 2008 by Richemont to provide dedicated, career-minded individuals with the education and training to become a part of this exciting profession. The goal is to develop and maintain, on a worldwide basis, a combination of know-how and expertise in the field of high-end watchmaking that will enable the brand to offer its customers high-quality local service. Roger Dubuis's sponsorship to the IOSW is a valuable support to its training policy.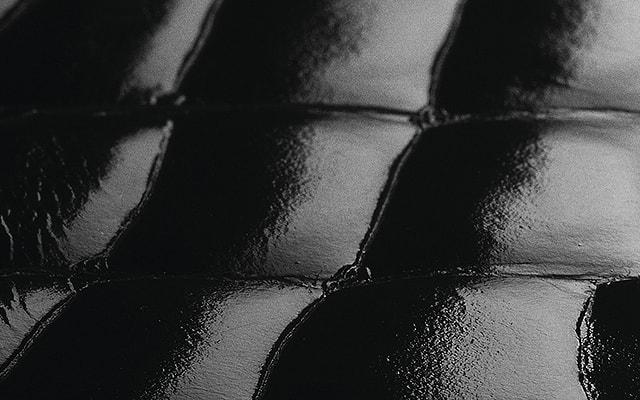 Leather straps
Roger Dubuis uses exotic animal skins for leather bracelets. These are regulated on the international level through the Convention on International Trade in Endangered Species of Wild Fauna and Flora (CITES). The goal of this Convention is to ensure that the international trade of wild animal and plant species does not threaten the survival of the species to which they belong. To do this, a system of permit has been put in place. In order to be exported, imported and re-exported , skins must be accompanied by a permit issued by the competent authority of the country of departure. For Roger Dubuis, this agreement mainly concerns the marketing of watches with alligator straps.