In exactly the same way as a luxury car , regular care is needed to combat the wear & tear on certain movement parts as well as the natural ageing of lubricants and gaskets. The frequency of maintenance service naturally varies depending on the conditions of use to which the watch is subjected.
That is why we invite you to contact your Boutique to determine the actions required to maintain your timepiece in working order.
Complete service
A complete service involves a full overhaul of the timepiece which lasts several hours and days according to the complexity of the movement. During this process the movement is completely dismantled, all the movement parts are cleaned, oiled and lubricated where necessary. Movement and external parts subject to wear or damaged are replaced. The movement itself is carefully checked and tested: the working control, the amplitude and the setting control are checked and adjusted to meet Roger Dubuis strict tolerances and specifications. After a complete overhaul, your Roger Dubuis will be almost as good as new since even the case and the buckle will be polished and refreshed to restore their original brilliance.
The length of the intervention depends on the age and complexity of your creation. In average it will take around 6 to 8 weeks for recent collections and up to 6 months when restoration work is needed.
After a complete overhaul, your Roger Dubuis will be covered by a 12 month service guarantee (on the service performed and the replaced components). This guarantee excludes any damage or deterioration resulting from an accident or mishandling of the timepiece. Any intervention by a non-authorized service center will void the service guarantee.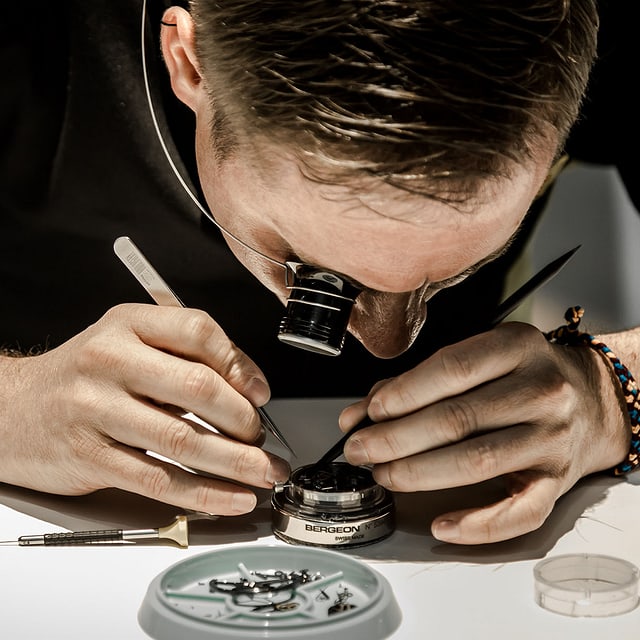 First step : Diagnosis & dismantling
Functional diagnosis
Removal of the movement from the case
Complete dismantling of the movement
Cleaning of all movement parts
Complete dismantling of the case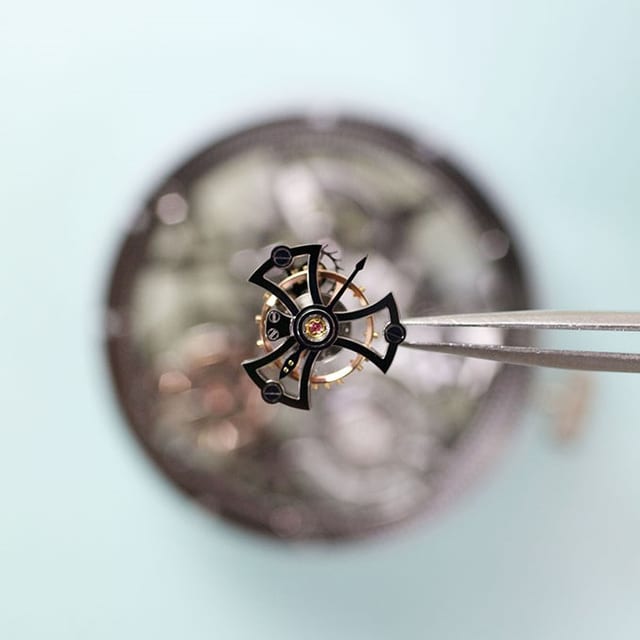 Second step : Assembly & settings
Replacement of components (if needed)
Lubrication of all parts
Reassembly of the movement
Adjusting and checking of the working functions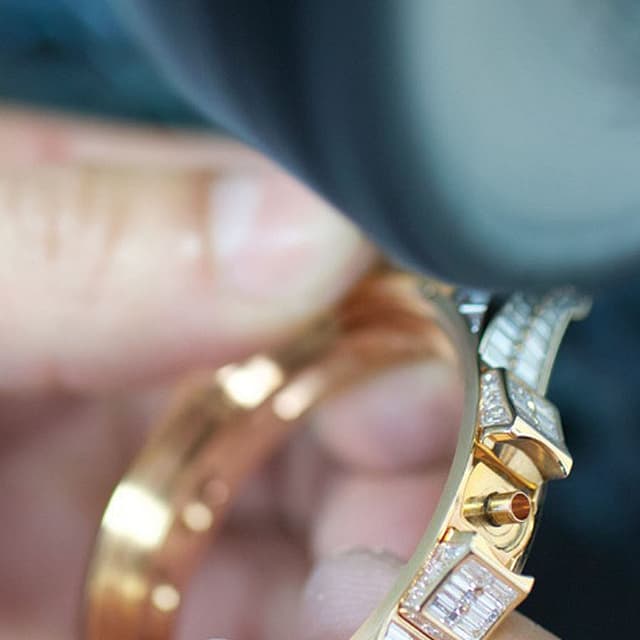 Third step : Care of the case, buckle & bracelet
Cleaning of the case and bracelet/buckle
Polishing of the case and bracelet/buckle
Replacement of the gaskets
Reassembly of the case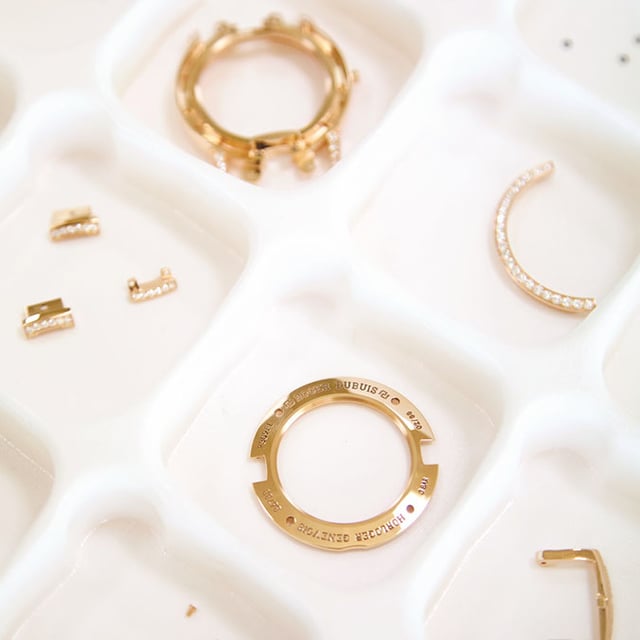 Fourth step : Casing & checks
Hands and dial positioning
Casing up the movement
Checking the water resistance
Checking on the accuracy and amplitude (0h/24h)
Rate measurement of the timepiece
Checking all the functions
Checking the power reserve
Final aesthetical check
Recommended public prices
Recommended retail prices in Swiss Francs tax excluded.
Complete service
Quartz: 650 CHF
Simple: 970 CHF
Small complications: 1620 CHF
Complication: 3130 CHF
High complications: On estimate
Water resistancy Renewal
All models: 215 CHF
Polishing
All models: 485 CHF
Authencity certificate
All models: 160 CHF
AT YOUR SERVICE
Our concierge is available to answer any questions or provide personalized advice