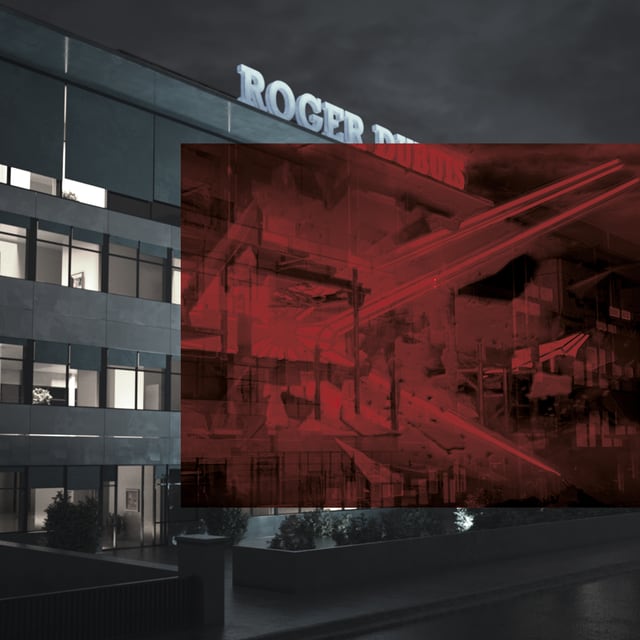 "THE TROUBLEMAKERS OF HAUTE HORLOGERIE"
Located in the heart of Geneva, our fully-integrated, independent Manufacture is what makes our technical and horological supremacy possible. Since its founding in 1995, the Maison has consistently pushed technical boundaries and shown an unswerving commitment to boldly go where no other watchmakers have gone before.
Combining state-of-the-art technology with traditional craftsmanship and a daringly disruptive attitude, Roger Dubuis is the most exciting way to experience Hyper Horology.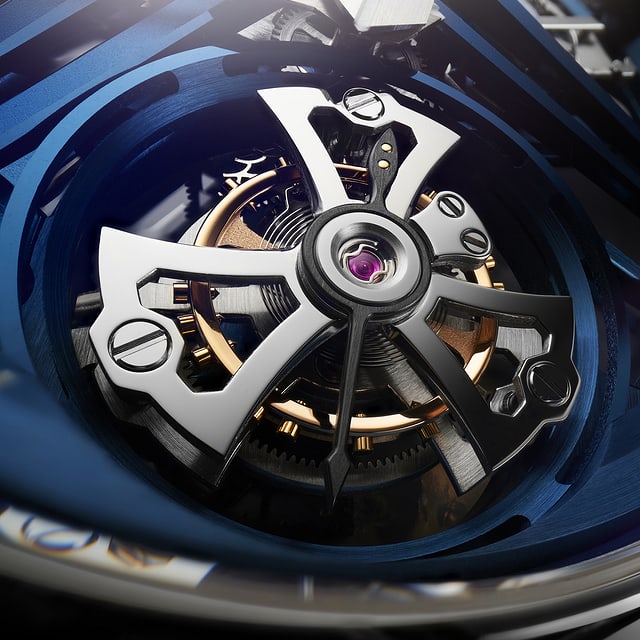 A GRAVITY DEFYING WATCH
Considered one of the most challenging mechanical complication as well as one of the greatest expressions of the watchmakers' art, the flying tourbillon has become Roger Dubuis' inimitable signature. Invented to compensate the effects of gravitational force on the movement's rate, a tourbillon counters the effects of gravity on a watch's accuracy by mounting the escapement and balance wheel inside a rotating cage, a complex achievement pursued in the spirit of offering ultimate precision.
As mesmerizing as hypnotic to watch, the tourbillon remains one of the most captivating complication for both watchmakers and collectors and at the end, is the best demonstration of our ability to perceive and interpret the laws of nature and turn them into a timeless mechanism. Whether it is in the shape of a Single or a Double Flying Tourbillon, this intriguing complication hosted in our contemporary architectural calibers is a striking display of advanced mechanics in action.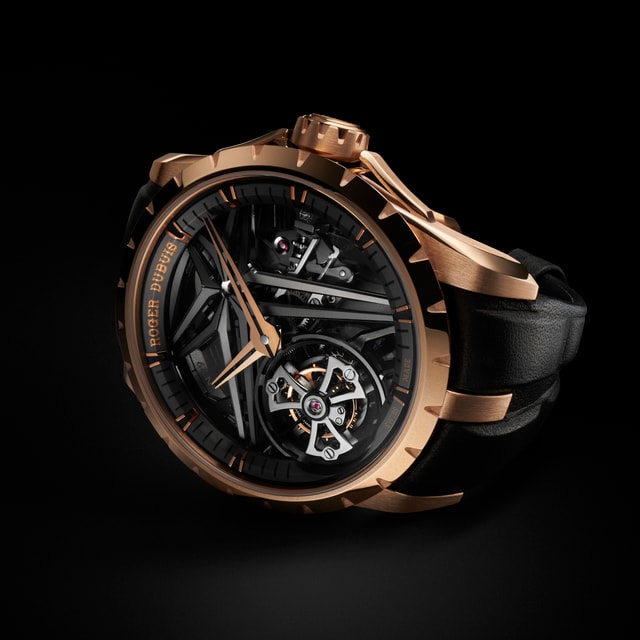 THE ASCENT OF AN ICON
A testimony to Roger Dubuis's horological supremacy and craftmanship, the latest interpretation of the Excalibur collection makes use of disruptive and innovative materials. An optimized Flying Tourbillon hosted in the new RD512SQ calibre with a radically optimized 72-hour power reserve, a 16% weight reduction thanks to a cobalt and titanium upper and lower cages, and a new lubrication that facilitates transmission.
A calibre rebuilt from top to bottom in an architectural feat that sees the Roger Dubuis star now levitate freely above the barrel, showcasing one of the most sophisticated complications in Haute Horlogerie.
DISCOVER MORE FLYING TOURBILLON'S